In the age of so many ways to connect online, it's natural for business professionals to wonder whether they still need business cards for networking.
Tech-embracing individuals, for example, are all for abandoning business cards. Yes, all of us carry our phones to meetings. Yes, most of us have LinkedIn, Facebook and other social profiles that we can simply use to add new acquaintances as contacts.
But here's a question: if obtaining business cards does not present any real burden to your budget – and printing business cards can be pretty affordable these days – why would you risk missing a good opportunity to present your business in a memorable way to potential associates? So, let's hold on to the idea of abandoning business cards. Instead, let's see what you can do in terms of branding your business using only this intuitive, free app for creating business cards.
How Can a Business Card Creator Improve Your Brand?
The advantages of designing your own business card, even if you're not a designer, is that you know best what your brand is about. Labeley's business card creator is new in the line of Labeley's online label design tools, and just like the rest of these apps, it's very easy to use. It will help you get your message across simply and directly, without the need of communicating it first to a professional designer.
The first step in your business card creation process is choosing the card's shape. Since the majority of serious business professionals do not experiment with this particular feature, Labeley offers two standard options: double-sided or single-sided rectangular business card.
If you aim for a more elegant simplicity in the design of your card, you will probably choose the single-sided option. You'll have just enough room for your or your company's name, type of service you provide, and contact. Since our social profiles can be easily found online, use your business card to provide those details which are tricky to find: phone number and private email address.
Double-sided business cards obviously provide more space for information, but also for visual representation. This is especially useful for illustrators, designers, or anyone else working in the "visual" field.
When this first step is resolved, you can go on to choose the background for your card and background color variations. Here is only a handful of choices: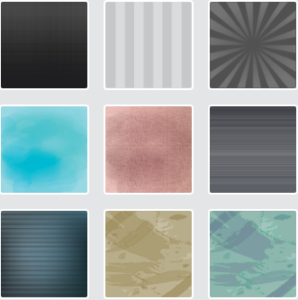 Next, choose appropriate graphics. Browse our collection of images that represent different ways to connect: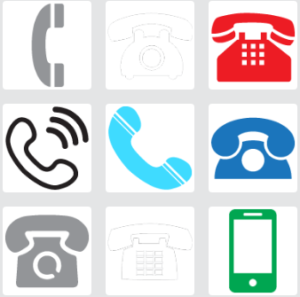 If you want different imagery that you cannot find within Labeley's business card creator, you can simply upload any photo or illustration you want from your computer. Perhaps you have an image of yourself or your company's logo that you want displayed on the card. Simply click on the Upload button and upload your image to position it adequately in your design.
Choose appropriate font for any text and contact information: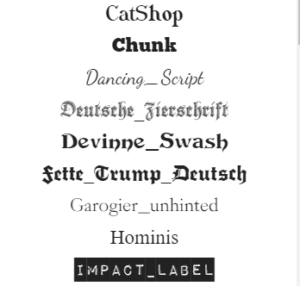 If you're not good with matching colors or coming up with the right visualization of your brand, go through Labeley's collection of business card templates. There are quite a few pre-made designs that you only need to fill with your basic information. Here are some: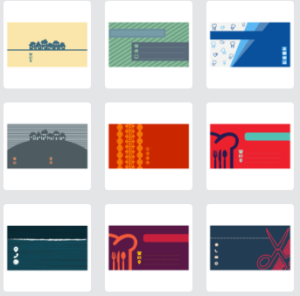 The Final Step: Bringing Your Card to the Physical World
Once you're happy with the visual side of your business card, it's time to introduce it to the physical world. In other words, it's printing time. The quality of the printed card – its material, finish, texture, thickness – is as important as the design. Our business card creator offers five different materials which are commonly used for professional business cards – munken lynx, business card board, pristine white, natural white, embossed pure white, and metallic ice white.
Choosing one of these will require some good thinking about your brand's image and your company's goals. Do you want your potential partners' or customers' first impression of your brand to be associated with the smoothness of pristine white card, exclusivity of munken lynx, or with the icy elegance of metallic paper?
At least you don't have to rack your brain about the size of your card. All of them are printed in the standard 3.5″ x 2″ size.
When you have it all figured out: the design, material and number of business cards you want at hand, click on the Customize option in the app's lower right-hand corner and it will configure the cost of printing.
To conclude: yes, we live in the digital era. Yes, we don't need physical business cards to connect with people anymore. However, it's those unnecessary gestures that make a difference in the eyes of others. You want to make an impression, and a beautifully designed business card will help you achieve that faster than another in the long line of sent emails or social media invitations.