It is interesting that people throughout the world have been trying hard to invent a common language that everyone would use – Esperanto – but it didn't take very successfully. Meanwhile, the emoji language spread so naturally since the 1990's that most people who use electronic devices are familiar with it.
Of course, that can easily be explained by the digital revolution. It's not surprising that the introduction of a completely new (digital) reality would follow along with its own language. And that's what emojis basically are. They are ideograms that people who communicate via electronic devices such as computers, phones and tablets use. Emojis also include smileys and emoticons, but they are much more than that. Everyone who has a smartphone or Facebook profile knows how interesting and elaborate these little visuals can be. It seems like they can reflect our almost every mood, emotion and action. For example, there are simpler emojis such as the one that is crying from laughter or the one that has little hearts instead of eyes. But there are more complicated ones, such as the representations of animals (panda, camel, frog, and tons more), representations of food, tools, activities, objects…
So, following this popular trend, the Labeley team decided to create a new label design category, which would allow its users to create fun, up-to-date emoji stickers for all occasions. With completely new shape templates and design elements such as eyebrows, faces and glasses, users can have a new and even more entertaining experience with our online label maker than ever before.
To create your very own emoji sticker that is fully personalized and unique, use Labeley Emoji just like you've used it to create beer and wine labels, kids stickers, etc. If you've never used Labeley before, here's what you need to do:
Go to: http://labeley.com/emojis
Start by choosing one of the label shapes on the left.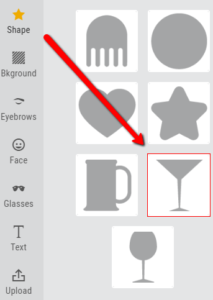 Next, go to the Background feature and pick a color for your label. You'll do that by scrolling the color palette and clicking on the color you like, and then by moving the little black dot on your chosen color square to choose the right hue. When you got it right, click on Choose.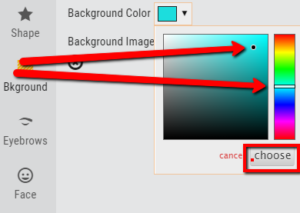 Now have fun going through the Eyebrows, Face and Glasses options. You'll find lots of designs for eyes, mouths, noses, eyebrows and glasses that you can play with until you're happy with the outcome. Each design element can be resized and repositioned using appropriate arrows, as shown in the image.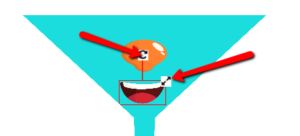 Once you're done with the emoji face, go to Text. Click on the Create Text button and all the options will appear: the box where you should insert your text, available fonts, color, font style and font weight. Once you type in your word in the appropriate box, it appears on the labels. There you can move it with your mouse, and use the same reposition and resize arrows that we mentioned in the previous step. When you finish, click Done.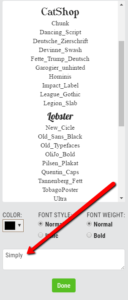 If you have some photos or design elements on your computer that you would rather use than the ones Labeley offers, you can click on the Upload option and upload any photo you want. That way you can fully personalize your emoji sticker.
Finally, save the design to your Labeley account or download it on your computer.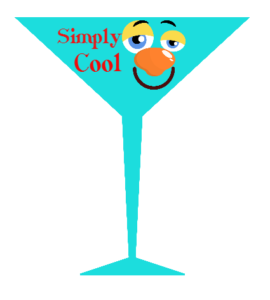 If you're having an office party, it would be a great idea to print these fun emoji stickers on quality material and apply them to party accessories, bottles, glasses, etc. Explore different ideas for how to use your very own printed emoji, and in the meantime practice perfecting your label design skills with Labeley!