The best thing about Labeley, apart from the fact that it's free, easy-to-use and registration is on a voluntary basis only, is that it can transform an ordinary person into a talented artist. It is almost as if Labeley gives you superpowers. And this superpower of having attractive design skills not only makes you feel good, but it can also make you look good around your friends, bring you points at work and help you get started with your own business idea.
This might sound too good to be true, but it's not entirely. For example, the author of this particular blog post is no expert at design. Photoshop? Sounds familiar. But when she uses Labeley, that's when the magic happens — with only a few clicks of the mouse and no more than two minutes of her time, she can make this:
Imagine what she'd do in four minutes!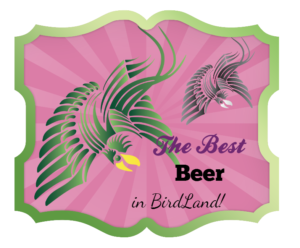 If you like what you see, get ready for a truly easy tutorial that will help you get started with Labeley and design personalized labels without much effort.
Continue reading »Intro to Labeley: Making the Most Out of Free Online Label Creation