There's no age limit to being a superhero comic book or movie fan. The superhero mania is so widespread that the movie and toy industries thrive on people's desire to possess all sorts of superhero objects: from Halloween costumes and T-shirts, to party accessories, mugs, alarm clocks, and other entertainment and home decor objects.
Some of the best known superheroes are Superman, Spiderman, Batman, X-men, Spawn, Conan, Sandman, Asterix and Hellboy.
Hence, when it comes to your choice of superhero for a party costume or T-shirt, it is really wide. Often it is not easy to choose, because different characters have different super powers or skills, and it's difficult to decide who's the most powerful. There are many debates, especially among kids, about who the most powerful superhero is. Some claim it's Superman, others put their bets on Batman, Spiderman or Hulk…
If you belong to this this important club of comic book hero fans, here's an idea for your next party: create completely personalized labels with images of different superheroes and apply them to beverage, wine and beer bottles or glasses. If you're going to a party, a box full of superhero-labeled beer bottles will be a very welcome and unique gift.
Create Superhero Labels Using the Labeley App
If you're new to this blog, it will help you to first go through this easy tutorial on using Labeley. You'll get the hang of using the app quickly, because it is very intuitive and easy to figure out.
Here's how to create awesome superhero labels:
Click on the Start Designing button on Labeley's homepage and pick the General category, because that's where you'll find the biggest collection of label shapes. Since you'll be uploading superhero images from your computer, you probably won't need Labeley's pre-designed illustrations. Of course, if you're creating labels for beer bottles and want to make sure you choose a proper beer label shape, choose Beer label category instead of General.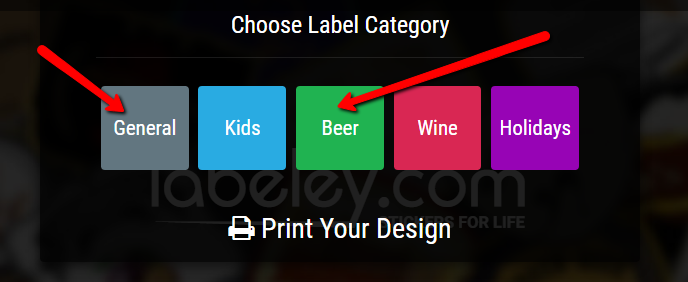 Choose the shape you like. Note that if you're in the Beer category, you can choose to Bottleneck label so you don't need to start by your labels design by choosing the Shape.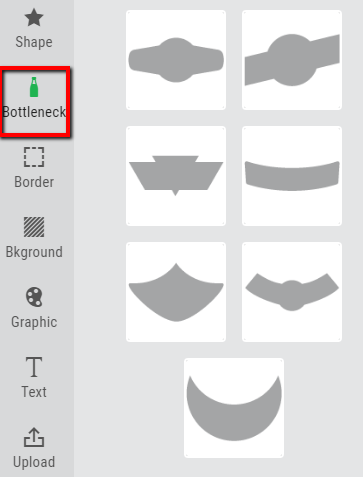 Once you've settled on the shape, click on the Border and Background options to see whether any of those designs and patterns would go well with your superhero image. You can also go back to these options after inserting an image.
In order to insert an image, go to Upload and click on the Upload Image button. Now browse through your computer folders and double-click on the image you want to include on your label.
The app will let you know that you can crop your image and apply different filters to make it more effective.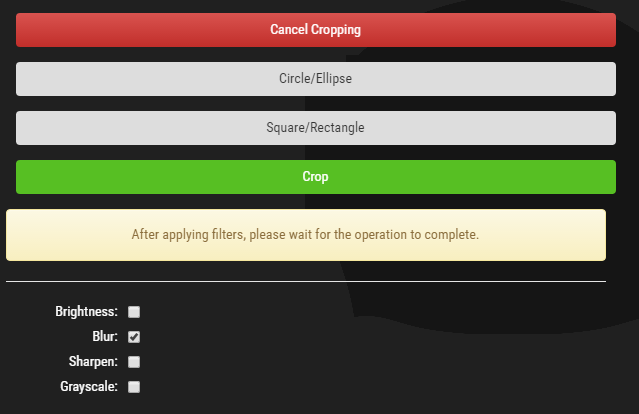 Whichever cropping option you select, you'll be able to resize the cropping area using arrows as shown in the image: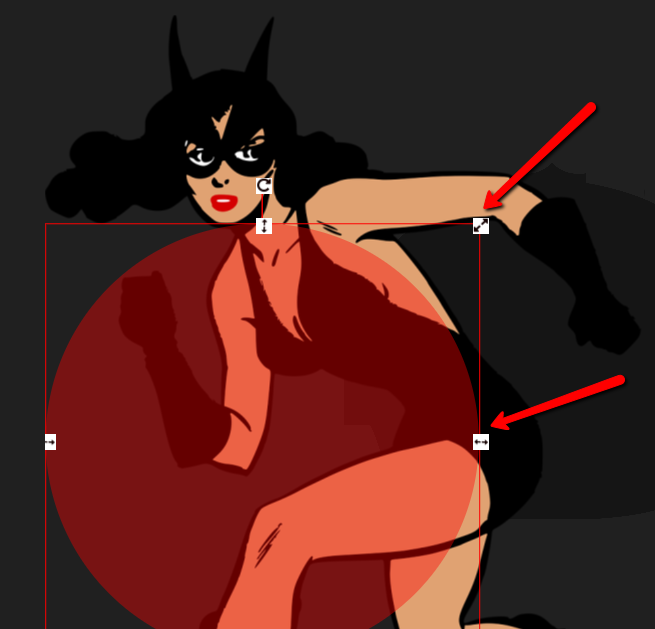 Finally, go to the Text category and use different text options to write an appropriate message in the empty field for that purpose: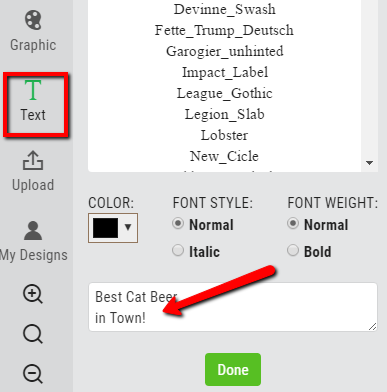 Note that you can apply different font styles, weight and color, and choose from different types of font. You'll see your text appear on the label as you're creating it, so you can also resize and reposition the message on the label itself.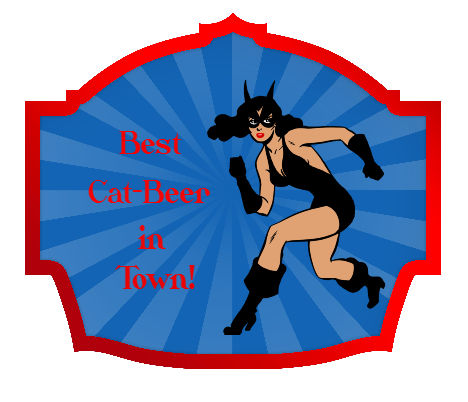 Finally, save your label, print it out on the right label material for beer bottles, and you're all set to have the best superhero-themed party in town!